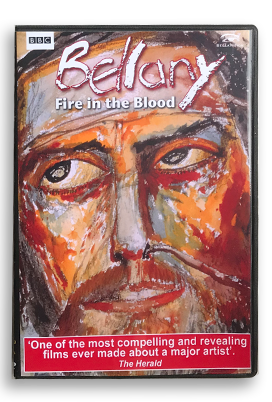 Fire in the Blood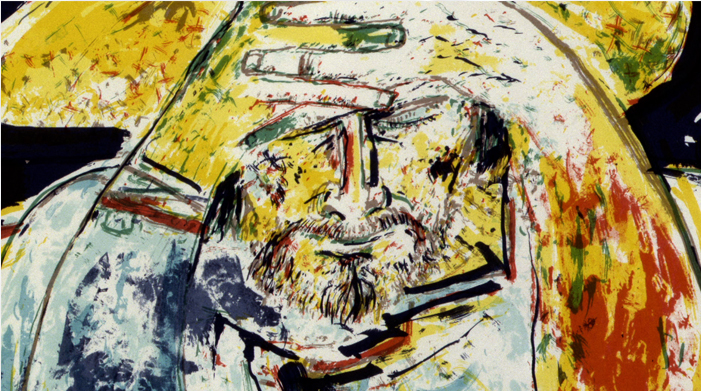 An intimate portrait of a family imploding as they try to cope with the father's alcoholism and its toll on their lives is at the heart of this documentary. The father at the core of the piece is John Bellany, recently named as Scotland's
greatest ever artist. The man who has made the film is his youngest son Paul, who in 2008 left his post as Visual Effects artist on the Harry Potter movies to embark on this very personal project - Bellany - Fire in the Blood.
The hour long film is a very honest and moving but also ultimately uplifting picture of a family disintegrating, experiencing their pain and emerging back together as told in the words of all the family members, against a backdrop of their father's work, a trove of personal pictures and songs specially written and recorded by the filmmaker.
One of the most compelling and revealing films
ever made about a major Artist.

The Herald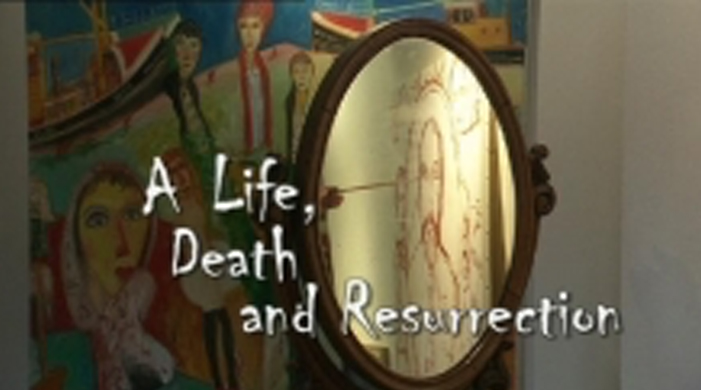 Life, Death and Resurrection
The life of Scottish artist John Bellany has been as his work - expressed passionately on a huge and complex canvas.
This Documentary, made by seasoned filmmakers Terry and Pete Wolsey, explores the events in Bellany's life and the way in which they have influenced his art. From depictions of the fishing community of his native Port Seton, the dark days when he struggled with deeply internal questions, family tragedy and neasr-death to his joy at being granted
a second chance of life.
The documentary film featuring the incredible talent of Scots painter John Bellany, was made for cinema release and later shown on television, this film was short listed for the Grierson Best Cinema Documentary Award. John Bellany is regarded as one of the UK's most important artists, with a life story as huge and compelling as his canvasses.
Damien Hirst describes him as 'one of my heroes', and to Billy Connolly Bellany as 'a genius walking among us'.
Originally produced in 2002 it was updated in 2012.